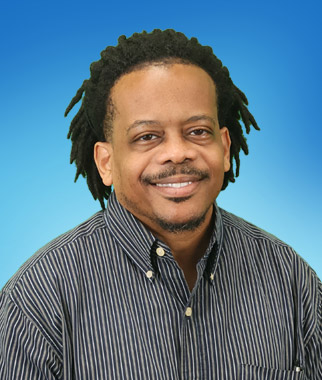 p: 314-942-9788
e: PDamon@StLMedClinic.com
Practice Hours:
Monday – Thursday: 9:30AM – 3:00PM
Friday: 9:30AM – 12:00PM
Saturday: Closed
Sunday: Closed
Specializing In
Damon Payton, DPM is a graduate of New York College of Podiatric Medicine. He attended his undergraduate studies at North Carolina Central University graduating with a Bachelor of Science in Biology. Dr. Payton trained at the Department of Veteran's Affair's New York Harbor Health Care System with completion of a three year surgical residency. During his residency, he was able to provide superior care and consultation that resulted in amputation prevention of diabetic, vascular deficient, or other high risk veterans. Dr. Payton also provided surgical care as needed to correct foot painful deformities while educating veterans on proper foot care and conservative treatment options. After residency, Dr. Payton relocated to the Midwest where founded Arch Podiatry, LLC which is a traveling podiatry service that began servicing rural hospital clinics in southern Illinois. Arch Podiatry later expanded its scope of practice to include nursing care facilities as well in Illinois, Kentucky, Virginia, and Missouri.
Dr. Payton has been practicing in the specialty of podiatry since 2003. His practice focuses on general foot health and preventative care measures as well as assessment, diagnosis, and treatment of abnormalities and diseases related to feet and lower limbs. He prides himself on the vast provider network of connections that he has made over the years. Medicine is an ever changing field and Dr. Payton is fortunate to have been able to be mentored by many established podiatrist throughout the Midwest as well as assist recent graduates with hopes of more opportunities to provide mentorship.
Currently, Dr. Payton practices in the state of Missouri providing care to inner city St. Louis as well as more difficult to reach rural central and southern Missouri residents. When not working, you may find Dr. Payton listening to Coltrane while inline skating with his family on Grant's Trail or at the children's playground at the Missouri Botanical Garden.